In the field of dance, the Ministry of Culture develops the regulations for initial and higher education, supports the creation and develops the dissemination networks. It also supports the structuring of professions and employment and contributes to the development of arts and cultural education and amateur practices.
Plus de 600 étudiants
in schools of higher education Culture are intended for the profession of dancer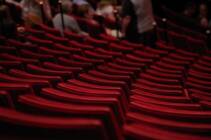 46 festivals de danse
are listed in 2020 on the national territory
11 millions d'euros d'aides
were allocated by the Ministry of Culture in 2021 for 317 choreographic companies supported.
If the interest of the State in the field of dance goes back to Louis XIV, since the 1960s the Ministry of Culture has not ceased to accompany new generations of artists. From the label «centre chorégraphique national» to the national choreographic development centers, including the Théâtre national de Chaillot, the network of national stages, the stages agreed for dance, but also the dedicated festivals or even the aids to choreographic creation for independent companies, public policy is today based on a set of mechanisms that consolidate the vectors of the encounter of dance works with the public.
By setting up grading procedures for conservatories, but also by creating a State diploma of dance teacher that attests to proven teaching skills, the Ministry of Culture has profoundly transformed the professional environment and contributed to a maturation of reflection on the professions of dance. The 1989 law on the teaching of dance was one of the main levers of this policy.
Since the 1980s, the Ministry of Culture has taken into account the special relationship that dance has with the image. The creation of a Cinémathèque de la danse (now part of the National Dance Centre) marked the start of an action that continues in the era of digital technologies, through devices such as the DICREAM and the multimedia platform Numeracy. The attention of the Ministry of Culture is also devoted to publishing books on dance, with the establishment in 1994 of the Dance Library within the National Book Centre. Finally, the choreographic heritage is supported by programs such as "Amateur Dance and Repertoire" that allow dance lovers of all ages to approach excerpts of works from the repertoire with the help of professionals.
Two years of reflection and 18 months of work, this is what it took to rehabilitate the Glob Theatre, which unveiled its new setting on February 1st. More than 20% of the total amount of work was financed by the State.

Two years of reflection and 18 months of work, this is what it took to rehabilitate the Glob Theatre, which unveiled its new setting on February 1st. More than 20% of the total amount of work was financed by the State.

Rima Abdul Malak, Minister of Culture, and Catherine Dan, president of the Association Théâtre de la Bastille-Paris, announce the appointment of Claire Dupont as director of the Théâtre...

Information about the activity of dance companies in Brittany

Information about the activity of dance companies in Brittany
Appels à projets, démarches et subventions
The Odyssée programme supports residencies for foreign artists, researchers and professionals who wish to develop projects within the network of cultural meeting centres in...

52

Jours restants

En cours

Date limite - 31 Mar 2023

The 2023 call for projects under the NORA residency program is addressed to artists, researchers, professionals of exiled culture, countries in open conflict, and recently arrived...

52

Jours restants

En cours

Date limite - 31 Mar 2023